The North Miami Community Redevelopment Agency (North Miami CRA) will physically turn the District into a walkable, human–scaled, aesthetically pleasing, transit-oriented destination. The District will celebrate Chinese culture, arts and innovation. The plans include spending millions on infrastructure and building facades so the visitors have an authentic experience. With a focus on credibility and sustainability, North Miami is uniquely positioned to be the region's first Chinatown. The North Miami CRA is first and foremost, business friendly, and with tax increment financing available, we have the ability to develop customized incentives that meet your needs and create a win-win situation for developers and the City alike. We are experienced in negotiating complex public/private partnerships and are keen business attraction experts. We know how to fill the gaps to attract targeted businesses and can customize programs for fast results. With a focus on economic development, business incubation, education, health and wellness, and overall quality of life, CRAs in Florida make a difference.
The North Miami CRA is here to make NoMi Chinatown a reality.
Key Points
By Resolution 2016-R-20, North Miami City Council designated Chinatown Cultural Arts & Innovation District in February 2016
Comprised of 16 blocks over commercially zoned land along NW 7th Ave, a major North/South state road
60,000 cars travel per day on NW 7th Ave, adjacent to Interstate 95
Planned Mixed-Use corridor with multi-story buildings
Public Private Partnerships and land available — actively looking for investor partners
Financial Incentives through City of North Miami and North Miami Community Redevelopment Agency
A Steering Committee, composed of residents, business owners, real estate developers, Chinese consultants and city staff will guide the development of the Master Plan
About The Project
In partnership with Keith and Schnars, the North Miami Community Redevelopment Agency (the "Agency") will prepare a Conceptual Design Master Plan & Design Guidelines ("Master Plan") for the District, which is arguably a bold endeavor and the first of its kind in South Florida. In today's economy, China serves as an important trading partner for the United States, dominating the global market in the manufacturing of goods and commodities. Through this Master Plan, the City aims to position itself as a regional gateway for Chinese investment and commerce by transforming the underperforming NW 7th Avenue Corridor into a regional anchor to promote traditional Chinese architecture, culture, commerce and innovation. The design guidelines of the Master Plan will seek to revive the commercial corridor into a pedestrian friendly, aesthetically pleasing, destination that celebrates "Traditional Chinese Architecture," "Culture," "Arts" and "Innovation" with outlined implementation strategies.
The Master Plan will establish and articulate design concepts that will serve as a framework for future development within the District, consistent with the goals, objectives and policies of the City's Comprehensive Plan, as well as build upon the findings of the Downtown and Major Corridor Master Plan. The project team will work in concert with the Chinatown Cultural Arts and Innovation District Steering Committee, City/CRA Staff, elected officials, local businesses and residents in the community to develop the Master Plan. As a working framework, the Master Plan will highlight opportunities that are available to NW 7th Avenue businesses and residents to improve the quality of life. The District will be the first of its kind in the region and, as a result, the Master Plan will provide a clear road map for future public improvements, Chinese investment and commerce, celebrate Chinese culture, optimize efficiency in public service delivery, promote the orderly growth of the District and position the City at the avant-garde of scientific and technological innovation.
Chinatown Cultural Arts and Innovation District Conceptual Plan Goals
This project offers the opportunity to build upon the existing multi-cultural context and spirit of entrepreneurship along the NW 7th Avenue Corridor.
This project offers opportunities to address constructively the inherent contradictions of North Miami historic walkable urban fabric with the auto‐dependent elements of recent development along the NW 7th Avenue Corridor.
The site has the potential to anchor the west side of the east‐west axis connecting to North Miami downtown, and will have an important impact not only on the urban fabric and the adjacent communities to the west.
Chinatown North Miami will provide a new type of development based on traditional urbanism principles that can cater to new markets: immigrants of Chinese and other multi-cultural and ethnic backgrounds, millennial professionals, singles and families, and aging Baby Boomers. Attractive and financially adequate mixed‐use, flexible building types for business and housing should be a special focus.
Beautiful walkable urbanism that will create value in both short and long term.
There are lessons to be learned from existing conditions in North Miami and other good quality places in South Florida. Historically there is a walkable block network, adjacency of different building types and uses, forming a fine-grain urbanism. These principles can form the foundation for design guidelines that will not only promote the implementation of Chinatown vision, but will also be flexible and adaptable.
Specific Design Guidelines that can ensure predictability for investors, developers and community.
Connectivity to the university campus, adjacent communities, workplace and transit nodes is a high priority.
Articulate and Consolidate a Vision for Chinatown Cultural Arts and Innovation District:
Sustain and build upon the current momentum of creating a vision and revitalization in North Miami
Engage in series of Community Forums as part of public-private engagement process
Assess and integrate prior and current initiatives and projects
Create a regulatory framework and design guidelines for the implementation of the vision
Prioritize initiatives and projects for immediate, mid, and long-term action/ implementation
Produce a conceptual vision master plan that can be immediately presented/marketed to potential investors, businesses, universities and the private sector for direct investment and foundations/ non-profits for donations.
Promote the Transformation of NW 7th Avenue:
From a commercial corridor to a vibrant mixed-use employment urban district
From auto‐centric corridor to multi-modal mobility
From an eclectic collection of different buildings to a more balanced, unique and attractive destination branded as Chinatown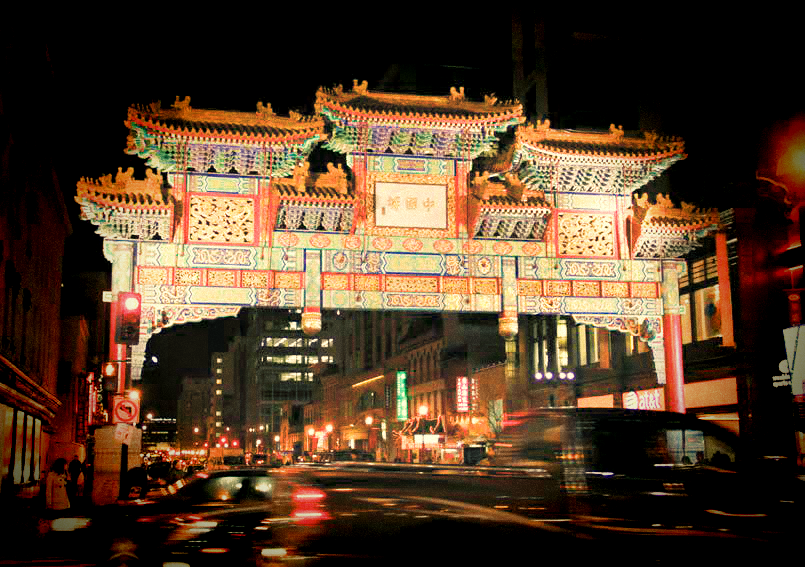 Frequently Asked Questions
The Chinatown Cultural Arts and Innovation District is the name for a special economic development zone along both sides of NW 7th Avenue in the 16 blocks between NW 119th and NW 135th Streets. The City designated the District, totaling 93 acres, for economic development on February 23, 2016.
Chinese investors are excited about joining in South Florida's growth and are already investing in real estate in the Brickell and Miami Beach areas. This is not an "organic" Chinatown, with a large Chinese population, as in New York, San Francisco, or Seattle. It is instead a commercial investment area, with businesses, restaurants and possibly hotels, with some Chinese orientation. There are similar efforts in cities such as Chicago, Austin, Raleigh-Durham, and Las Vegas.
North Miami has a strong Chinese connection through Florida International University, where 500 Chinese students are enrolled at any time in the hospitality program at FIU's Biscayne Bay campus in North Miami.
To promote education in Chinese culture and traditional architecture;
To explore economic development opportunities and secure contracts with private investors;
To explore a sister city relationship with Tianjin, China's fourth largest city with more than 15 million people. FIU already has a sister relationship with Tianjin University of Commerce through FIU's Chaplin School of Hospitality and its Marriott Tianjin China Program—FIU's largest overseas program.
In the coming months, the City of North Miami will reach out to businesses and residents to tell them of the district and seek their input on how the area will develop. All will have an opportunity to share their concerns and wishes while the city creates a Master Plan for the district. Stay tuned for news of updates, announcements, and future neighborhood meetings.
Your business can continue to thrive. Although the Master Plan is in the formative stages, it is important for everyone to pay attention, stay informed, and participate in the planning process. Successful implementation of an economic development plan and the District takes years, and the City is committed to giving you every opportunity to stay informed.
No. The corridor does not include residential neighborhoods, and the planning will include the input and ideas of homeowners' associations and residents. As a North Miami Community Redevelopment Agency project, the corridor's objective is to create jobs and improve the property values in the neighborhood. The City is well aware of the adjacent Sunkist Grove Neighborhood's proud history, and we are committed to preserving the integrity of its character, respecting the cultural traditions of our diverse residents, and ensuring that the corridor and its adjacent areas serve you.
CRA BOARD MEETING
NOV 14
2017
5:30pm – 8:30pm
City Hall Council Chambers
776 NE 125th Street, 2nd Floor
 North Miami, FL 33161
Complimentary Refreshments!
Meet Your Community
Add Your Voice!
Meeting Documents
Follow Us On Social Media
Subscribe to Receive Updates
Share With Friends
About The Community
---
North Miami is one of South Florida's best kept secrets. As the sixth largest city in Miami-Dade County, North Miami is home to approximately 63,536 residents and growing. We pride ourselves on being one of the most diverse communities in the entire state of Florida and a gateway for many first generation immigrants seeking the American Dream.
Increased 8% Over the Past 5 Years
---
---
---
---
Retail Expenditures
In a 5-mile radius
---
North Miami is the Center of South Florida
Conveniently located between Miami and Ft. Lauderdale, North Miami provides easy access to Miami International Airport, Port of Miami, and a wide array of tourist attractions. Whether you need to go north or south, North Miami is situated to provide ease of access to any destination. Located along Biscayne Bay—gateway to the Atlantic Ocean—our City provides a convenient route straight to Miami's world famous beaches. North Miami's border with the bay has created a beautiful wetland and natural preserve, Oleta River State Park.
---
10 miles to Miami International Airport
15 mile proximity to Fort Lauderdale International Airport
I-95 connects the city to the North-South commercial corridors
Several major state highways traverse North Miami
20 miles to Port of Miami
Bus and train systems run through North Miami
World-Renowned Museum of Contemporary Art draws thousands of visitors each year and is the focal point of a vibrant and thriving art district in downtown North Miami
World-famous Culinary Institute at Johnson & Wales
Florida International University – Hospitality & Tourism Division
4 public schools and multiple private schools in North Miami with 11 magnet programs within the City boundaries
Certified Silver Florida Green City with many initiatives to promote sustainability and energy efficiency through expedited permitting, housing programs, business grants, and green trails
Sought after destination for commercial filming and production
A Community of Arts, Culture & Education
North Miami is committed to building a strong educational and cultural arts community and is moving forward towards being healthier and greener community. With two major universities, magnet school programs and a world-renowned art museum within the City's borders, our community is not short on innovative and skilled labor force.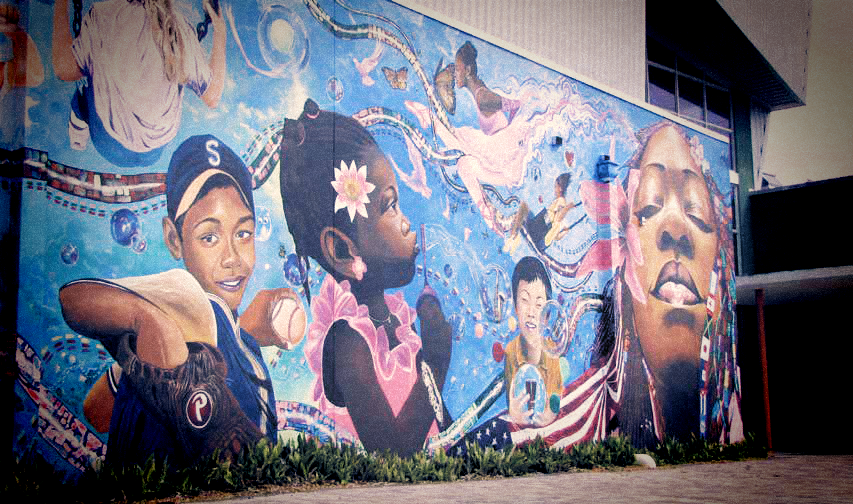 Economic Development Incentive
The City of North Miami has many economic benefits and international trade incentives that offers for new investments. The incentives listed below serve as a general guideline for us in considering an investment in North Miami. The City of North Miami is actively engaged in attracting quality development and will be very competitive in order to obtain the project quality desired by its citizens. If necessary, we would be pleased to consider preparing a detailed incentive package. The prosperity of The City's economy are tied to securing new job opportunities in the community.
Connector.

Airports

The City of North Miami is accessible and near two major airports. Miami International and Ft. Lauderdale-Hollywood International Airports. There are also numerous publicly available general aviation airports and heliports within a 30 minute radius of the City.

Connector.

Railways

Florida East Coast Railway, established in 1895, meets the freight and personal transport needs of North Miami's businesses and residents. There is a freight yard within the City and a TriRail station less than 15 minutes away and a future express passenger rail stop is being planned near NE 125th Street and Arch Creek Road as well. The commuter train would link Miami to Orlando with services slated to begin in 2020.

Connector.

Public Transit

The NOMI Express Line spans the entirety of North Miami and also connects City essentials such as universities, libraries and supermarkets. When used with the Miami Metrobus and Metrorail Services, City residents and businesses benefit from a vast transportation network that encompasses the totality of Miami-Dade County.

Connector.

Seaports

Port of Miami is located in Biscayne Bay just 20 minutes from the City of North Miami, via I-95 South. Hailed as "the cruise capital of the world," and, "the cargo gateway of the Americas," Port of Miami and Port Everglades are two of the largest ports in the United States. They function as both cargo and cruise ports and contain new terminals for cruise passengers alongside high-tech cranes and cargo storage facilities, and have the capacity to work with the largest cruise ships and container ships in the world.

Connector.

Enterprise Zone

Miami-Dade County contains the largest Enterprise Zone in the State of Florida. Enterprise Zone Incentives offer tax rebates to businesses that choose to create employment within an Enterprise Zone, which is a specific geographic area targeted for economic revitalization. These include a sales and use tax credit, tax refunds for business machinery and equipment used in an enterprise zone, sales tax refunds for building materials used in an Enterprise Zone, and a sales tax exemption for electrical energy used in an enterprise zone.
We are excited to share the following list of available  incentives at the federal, state, and local level: 
Federal Incentives
New Markets Tax Credit
EB-5 Program
Energy-Efficient Commercial Buildings Tax Deduction
State Incentives
State of Florida Tax Credits
Brownfield Incentives
Manufacturer Tax Exemption
Capital Investment Tax Credit (CITC)
Qualified Target Industry Tax Refund (QTI)
Local Incentives
Foreign Trade Zone (FTZ 281)
Grant Opportunities
Quick Response Training Program
Urban Jobs Tax Credit
Density Bonus For Increased Development
High Impact Performance Incentive (HIPI)
About the Agency Leading This Project

In Partnership With Keith & Schnars, P.A.
---
North Miami's Community Redevelopment Agency is an independent government agency tasked with eliminating slum and blight in a designated area. The NMCRA does this by using increases in taxable values, for a limited period of time within a deteriorating area, to transform those areas into one that again contributes to the overall health of the community. This transformation occurs through the various grants and incentives initiatives listed below:
Commercial Rehabilitation and Beatification Grants
Public Private Partnership Developments
Infrastructure Improvements
Neighborhood Improvement Programs
Affordable, Workforce, Market Rate, Luxury and Mixed Income Housing
Affordable/Workforce Housing Development & Renovation
Transportation and Transit Developments
Every project must be approved by the NMCRA and is subject to funding availability.
Team Leadership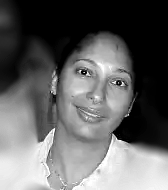 Rasha Soray-Cameau, MBA
Director
North Miami Community Redevelopment Agency